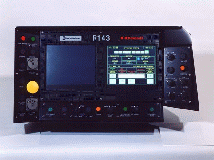 Monitoring and Diagnostics System (MDS)

The monitoring and diagnostics system (MDS) contributes to safety operations and a comfortable interior environment, as well as to the reduction of labors of train crews and maintenance personnel by collecting information on various electronic equipment such as air conditioning systems and under floor systems via car network and hence providing the functions shown below.
Displays information on major onboard equipment to train operators and crews clearly.
Controls onboard equipment such as the air conditioning system and various types of indicators.
Assists maintenance including self tests of major onboard equipment and management of fault information.
As well as proven experience with domestic and international railway companies such as Kawasaki Rail Car, and Alstom. KPS N.A, Inc. has also been acting globally as seen in our products used by customers located around the world.
Signs System

KPS's signs system for rolling stock provides passengers with appropriate and clearly displayed information using state-of-the-art display devices.
Pedstrian Rail Crossing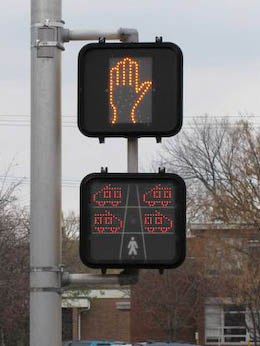 Our Pedestrian Rail crossing sign lets pedestrians clearly know direction and what track a train is comming to prevent pedestrian accidents at rail crossings.
Manufacturer Representative:
Zen Industrial Services LLC
Contact: Ron Sahni
Mobile: 914-610-5392
email: rsahni@zenindustrial.com
Destination Signs

Displays the destination, the train type and other information clearly.
Recently LED type indicators are replacing conventional film type indicators. LED type display is capable of showing a lot of information including characters and graphics clearly. Multi-color indicators are lined up as well.
Interior Information Signs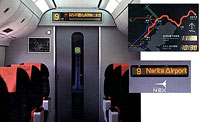 Installed in each compartment, this sign carries various kinds of information including destination, next stop, news and weather forecast clearly and in an intelligible form.
A combination of character information and route map type display is also lined up, which makes the system more user-friendly.
Flexible Information & Notice Display (FIND)
The latest advanced information sign that allow passengers to see various kinds of information such as the next stop, train line, destination, news, advertisement, announcement, and others.